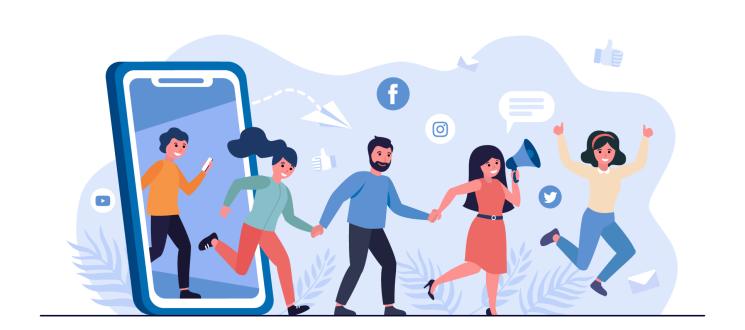 Official Gazettes
Pursuant to Regulation No 26 of 12 August 2014 of the Minister of Justice, the official gazettes of the Estonian Patent Office are published only online since 1 December 2014. The Estonian Trade Mark Gazette and the Estonian Industrial Design Gazette are published on the first working day of each month and the Estonian Patent Gazette and the Estonian Utility Model Gazette are published on the 15th day (or on the following working day) of each month.
In its official gazettes the Estonian Patent Office publishes the decisions on the registration of industrial property objects (trade marks, inventions, industrial designs, layout designs of integrated circuits, geographical indications) and amendments to corresponding registers (the register of trade marks and service marks, the register of utility models, the patent register, the register of industrial designs, the register of layout designs of integrated circuits, the state register of geographical indications and the register of European patents valid in Estonia), and all legal acts on industrial property protection, including the original texts and translations of acts and international agreements.
The Estonian Patent Office publishes the following official gazettes:
Publications
The Estonian Patent Office continued with the policies that most of the materials will be published electronically and will be accessible and downloadable on our web page.
In order to help new companies to understand the specifics of intellectual property, the Estonian Patent Office has created a simple tool to help determine which type of industrial property the company may have and how to protect it. The IP-sorter determines whether a company has intellectual property, including industrial property, and, if so, whether it is a right that should be registered. It is aimed primarily at new companies, but everyone is welcome to try. The test provides a general recommendation on the type of industrial property, and if there is a more specific interest in protecting it, you can contact the Estonian Patent Office or consult with a patent attorney.
Our cooperation with the European Union Intellectual Property Office (EUIPO) continued: Newsletters No 1–4 of the European Trade Marks and Industrial Designs 2021 were published.
Campaigns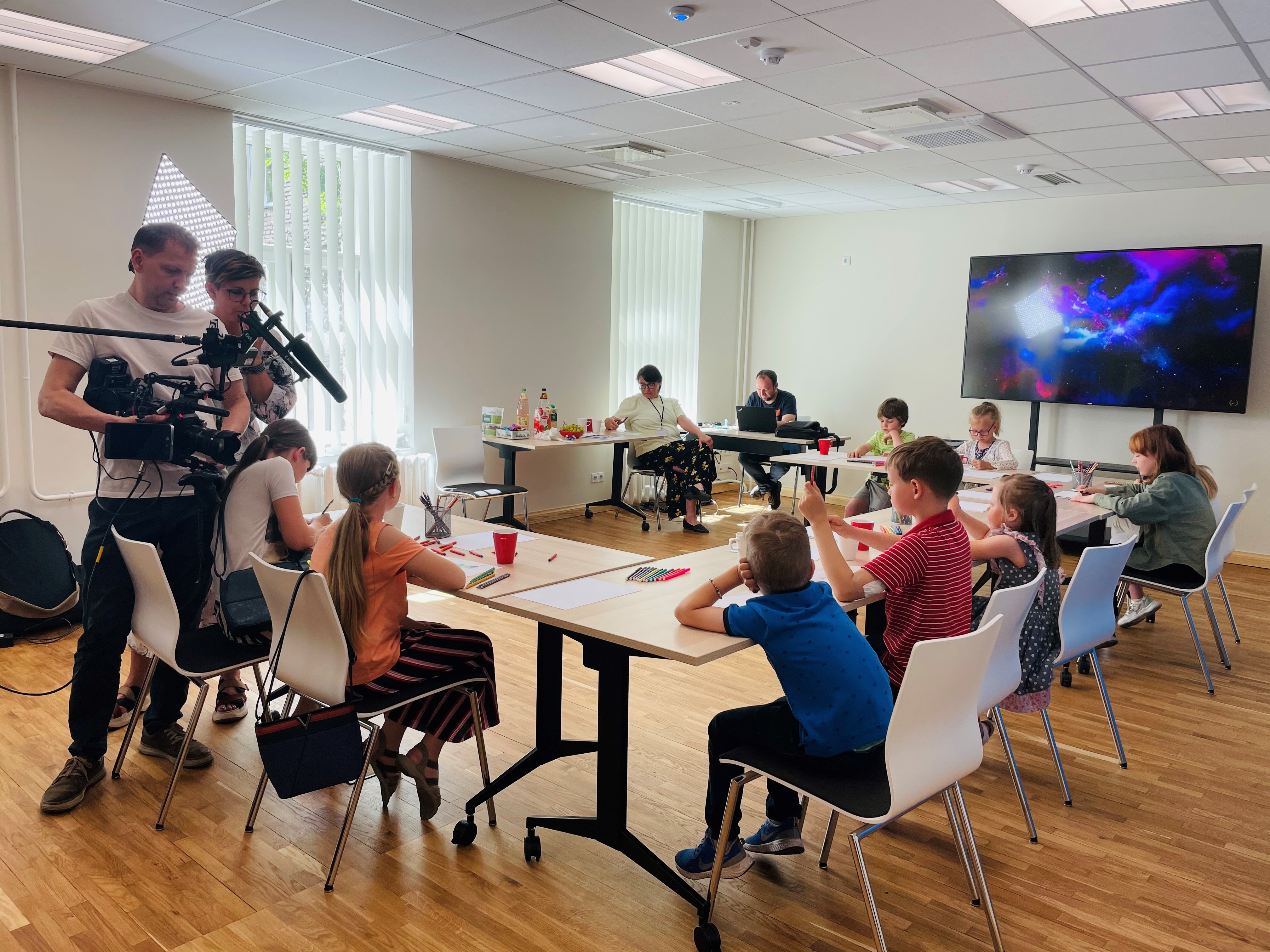 To celebrate World Intellectual Property Day, a week-long advertising campaign was held, in which a 10-second video clip was shown on interactive screens on Tallinn and Tartu, inviting people to protect their work. As a part of the campaign called "Be Creative and Don't Be Late", video clips were filmed that convey a message in a humorous key as to why it is necessary to protect one's creation. In total there were three videos, starring Alev Ström, children with extremely flying fantasy and The Useless Man. All videos have been translated into English and can be viewed on The Estonian Patent Office's YouTube page.
To celebrate the World Intellectual Property Day, we organized a quiz where people could test their knowledge of intellectual property protection. Experts from the Estonian Patent Office, who advise entrepreneurs on a daily basis, created the questionnaire. Based on the responses, awareness is generally good, but three most commonly misunderstood principles were clearly highlighted.
Web page of the Estonian Patent Office and social media
The web page provides information in both Estonian and English about the registration of patents, utility models, industrial designs, trade marks and geographical indications. Classifications, legal acts and their translations, other legislation and materials concerning industrial property protection, relevant links, current news, FAQ and links to industrial property protection public databases and online portals of the Estonian Patent Office, EPO, WIPO and EUIPO.
The Estonian Patent Office can be found in social media channels such as FB, Twitter, Instagram, blog (available only in Estonian) and YouTube.
Web page user statistics 2021
In 2021, the website of the Patent Office had:
54 818 visitors,
121 063 visits,
380 666 page views.
All these figures are slightly lower (1-4%) than in the previous year.
On the average, there were 10,088 visits a month (10,288 in 2020). There were most visits on April 26, World Intellectual Property Day – 687. During one visit, approximately 3.1 pages were viewed (3.2 in 2020). An average visit lasted 3.6 minutes (3.5 in 2020). The proportion of visitors who left the page without clicking anywhere (bounce rate) was 34.06%. Compared to 2020 (33.78%), it has increased slightly.
The majority of visits were from Estonia (67%), followed by USA (8%), Indonesia (4%), Finland, India, China, Germany, Russia, United Kingdom, Spain and others. Altogether, visitors from 147 countries viewed the web site.
There were 11,521 repeated visits and 54,130 unique visits.
The most popular pages were:
Home page (68 419 views)
Trade marks databases (51 185)
What is a trade mark? (21 743)
Inventions databases (12 041)
What is an invention? (6053)
Contacts (5411)
Classification of goods and services / list by class (5155)
Classification of goods and services (5048)
FAQ (4875)
The most popular pages in English were:         
Home page
Inventions databases
News
Trade marks databases
Trade marks databases of the Estonian Patent Office
What is a trade mark?
What is an invention?
Why should industrial design be protected
Registration of the trademark
The majority of the users (70%) viewed the website on a desktop or a laptop. 29% used a mobile phone and 1% a tablet. Compared to 2020 the number of visitors using a mobile phone or a tablet has increased.
How did people get to the Patent Office's website? The website was found mainly (58%) by using a search engine (mainly Google, followed by DuckDuckGo, Baidu). 36% wrote the web page address directly into the browser or chose it from a bookmark. 3% of the traffic came from referring websites (facebook.com, emtak.rik.ee, wipo.int, moodle.tktk.ee, stuudium.link, veebimajutus.ee). The share of social media is almost the same as last year (2.8% vs. 3%). 3,370 visits came from Facebook (2,830 in 2020) and 1,461 from Twitter (1,417 in 2020).
Most people from Facebook came to the homepage (1168 times). This was followed by a trade mark seminar on 25 February, a product design seminar on 15 September (45) and an intellectual property seminar on 16 June.
Most people from Twitter mainly came to the homepage, too (809 times), more precisely to the news page. Followed by List by class (117 times) and Trade marks databases (88 times).
Documents were downloaded 19,696 times.
The most popular search words were klassid (classes), kaubamärk (trade mark), riigilõiv (fees), üldtuntus (well-known), patendivolinik (patent attorney), seminar (seminar), täiendav kaitse (supplementary protection).
User statistics of public databases of the Estonian Patent Office
Period: January 1, 2021 to December 31, 2021
Database
Queries
Database of national patent applications and patents          
14,194
Database of European patents validated in Estonia 
48,678
Database of utility models
6032
Supplementary protection certificates for medicinal products and plant
protection products valid in Estonia (SPC-s)
1847
Trade marks database
736,103
Industrial design database
10,217
Database of geographical indications
165*
* data from June 1, 2021 to December 31, 2021. 
Compared to last year, the number of database queries has increased.
Free consultations
The specialists of the Estonian Patent Office continued to provide free consultations for small businesses on the compilation of trade mark, industrial design and utility model applications as well as patent applications. Enquiries were mostly received via e-mail and we also provide phone consultations and consultations at the office.